Great ventilation is the keystone feature of a productive and efficient greenhouse. Roll up sides are the key to achieving great ventilation in your greenhouse. Roll up sides have many benefits. They are a highly effective, low cost way of ventilating your greenhouse.
Roll up sides are an energy efficient, passive solution to keeping your greenhouse cool. Roll up sides are easy to use with manual hand cranks or with a completely automated solution for peace of mind.
Automating your roll up sides is a great way to prevent crop damage and make sure your plants are protected. By integrating roll up sides with our automated controllers you can control precisely how much ventilation your greenhouses receive based on temperature sensors.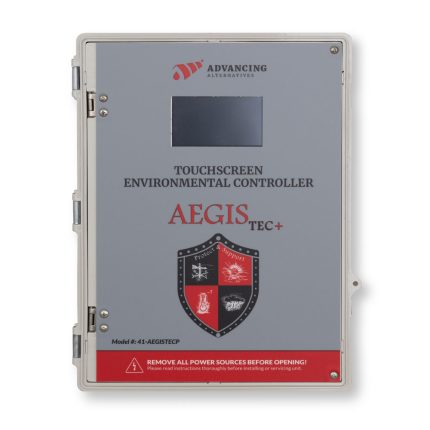 Single or Dual zone option, touchscreen, thermostatic / timed management with heating and cooling outputs Sensor information can be found below, under "Features"