One of the inevitable questions all greenhouse business owners face is: "What should I grow?" While it seems simple, the answer can truly affect your overall profit and success. Whether you're just starting out or looking to expand and grow new crops, get started by taking a look at the list we've compiled of the best plants to grow in a greenhouse.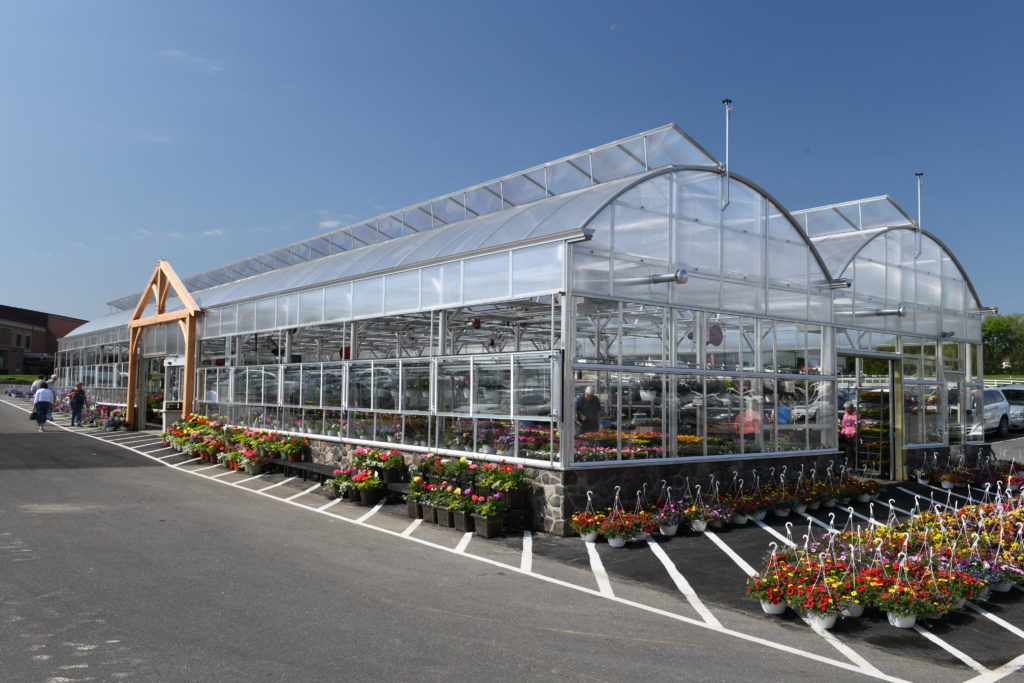 Best Plants to Grow in a Greenhouse
While there are many types of plants you can grow in a greenhouse, we've compiled a list that experts deem the best. Try your hand at growing some of these or expand your production to sell more variety!
Herbs
The best herbs for greenhouse growing are the ones that tend to be too sensitive to be placed in a traditional, outdoor garden. Here are a few that are perfect for growing in a greenhouse:
Basil
Cilantro
Oregano
Parsley
Thyme
Mint
Vegetables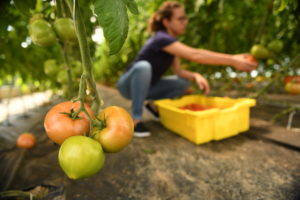 A majority of vegetables thrive in greenhouses. They also are great for turning a profit. Here are some of the most popular:
Lettuce
Peppers
Tomatoes
Broccoli
Carrots
Corn
Cucumbers
Cabbage
Peas
Fruits
Like vegetables, fruits also thrive indoors in ideal temperatures. Here's a handful:
Lemons
Oranges
Grapes
Berries
Peaches
Flowers
From gardens to bouquets, flowers are a popular retail item that can help boost your sales. A few you can start out with are:
Petunias
Geraniums
Impatiens
Salvia
Roses
Violets
Specialty Plants
In addition to flowers, specialty plants are great retail items since they make great decor and gifts. Try your hand at growing a few of these:
Why Use a Greenhouse to Grow Plants?
When conditions are fine-tuned with climate controls and accessories, greenhouses offer an ideal growing environment for plants. Greenhouses ultimately provide:
Shelter from harsh weather and winds
Protection from harmful pests
Extended growing seasons and higher crop yields
Increased control over crop production — watering, sunlight, etc.
As a grower, your main concern is the health and profitability of your product. Exposure to the unpredictable, outdoor environment can place a lot of stress on plants and stunt their growth over time. With the protection of a greenhouse, you can ensure that your plants grow better and stronger. Healthier plants are more profitable and tend to sell quicker than plants of lesser quality.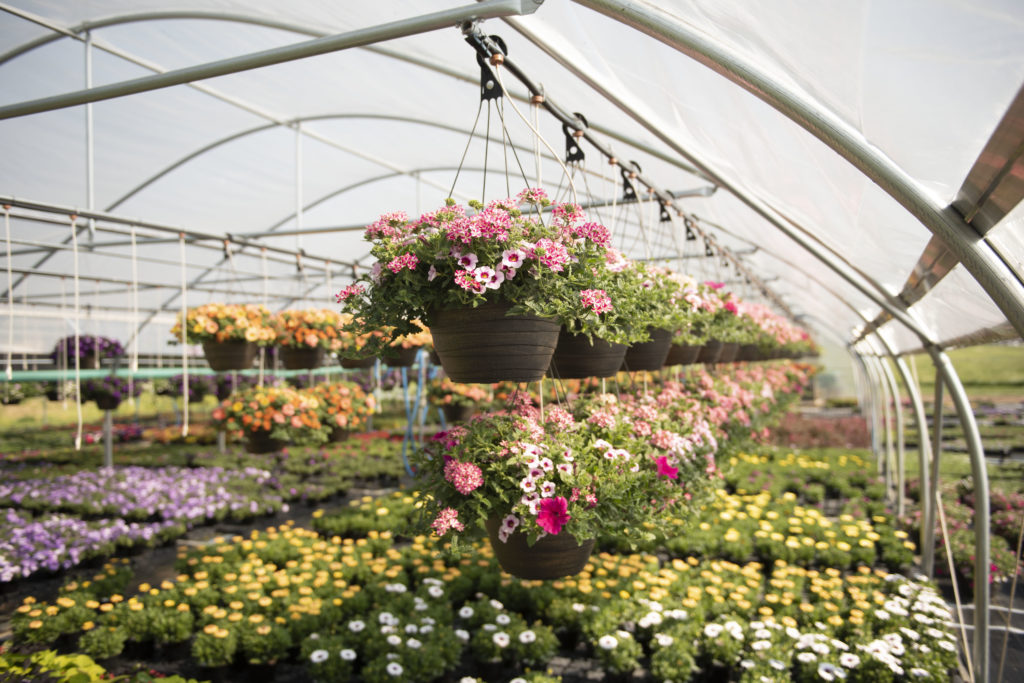 Tips for Growing in a Greenhouse
In order to run and maintain a profitable greenhouse, it's important to make sure it's well-maintained. Check out our tips for successfully growing in a greenhouse:
Plan Ahead — If you're looking to extend your growing seasons, make sure you know when to begin planting and harvesting. Keep a calendar so you're prepared ahead of time.
Use High-Quality Soil — Soil houses plant roots and aids in transporting water and nutrients to plants so they can grow. Plants growing in lesser-quality soils may not be able to pull or utilize all necessary nutrients, which can weaken them.
Try Natural Ventilation — Natural ventilation will reduce greenhouse operating costs while providing your crops with fresh air, improved air circulation, temperature control, and proper humidity levels.
Monitor Crop Changes — Record-keeping is strongly advised by greenhouse maintenance experts in order to maintain a successful greenhouse. Be sure to make note of any irregularities that pop up such as spotted foliage and flowers or pockets of dying plants.
Keep It Clean — Keep your film or glaze (the transparent material covering your greenhouse) clean so your plants can receive optimal, consistent light exposure.
Don't Drown — While plants need water to live, too much of it will kill them. Only water them when necessary.
Add Automation — With a few mechanical additions, you can produce a higher crop yield and increase labor efficiency in your greenhouse.