Hemp could be the next gold rush for agriculture. However, before you rush in and start growing hemp in a greenhouse, it's critical to learn all you can about not only growing Cannabis Sativa, a cousin to the marijuana plant, but also the regulations contained in the 2018 Farm Bill regarding growing hemp.  Growing hemp is only useful if you can learn to grow it profitably.
Hemp can be used to make everything from fibers for clothing to CBD oil and craft beer. For most uses it can be grown outdoors. However, for CBD oil and seed production it is generally grown in a greenhouse.
Here is where Advancing Alternatives comes in. We want you to be successful at growing hemp and all of your greenhouse growing endeavors. With that said, here are a few things you should know before going all-in with hemp production.
Regulations on growing hemp
The 2018 Farm Bill stipulates that the hemp plants contain no more than 0.3% THC, which is the substance that produces a high among marijuana users. Secondly, there will most likely be restrictions on the state level, so be sure to check with your state's department of agriculture to find out what regulations, such as licensing you will need to get started.
Obtaining seeds for industrial production
According to Larry Smart, Professor and Associate Director at Cornell AgriTech, there have been no breeding programs on U.S. soil since hemp has not been legal for over 100 years from the United States. Smart is a geneticist and plant breeder as well as the head of a hemp breeding program at Cornell that is seeking to develop the best seed for growing in the climate conditions in the state of New York.
Smart says Europe, China and Canada have breeding programs and with the passage of the 2018 Farm Bill it is now possible to obtain seed from these countries, although it would be prudent to check with Customs first before you order seeds. There are some U.S. companies selling seed for hemp, particularly out West, but Smart worries about the genetic makeup of some of this seed.
"There is very little certified seed through a pedigree breeding program," says Smart. He says that buying hemp seed right now isn't quite like buying seeds from a garden catalog, such as Jung Seed where you can feel confident that what you are ordering, such as "Early Girl" tomatoes, is going to be the real thing.
"Growers should do their research and understand they're taking a big risk if they don't buy certified seed," says Smart. The risk to the grower is purchasing inferior seed that simply won't produce as expected and that it could contain more THC than the 0.3%  allowed by federal regulations. "We've done genetic testing and genome sequencing and found that some hemp didn't live up to its name," says Smart. Smart says the oldest hemp breeding program in the U.S. is New West Genetics, a company based in Fort Collins, CO.
Growing hemp in a greenhouse
Smart says growing hemp in a greenhouse is no different than growing marijuana in terms of the methods used to produce the large yields and big buds that will produce copious amounts of CBD for the various products being sold in the burgeoning CBD space.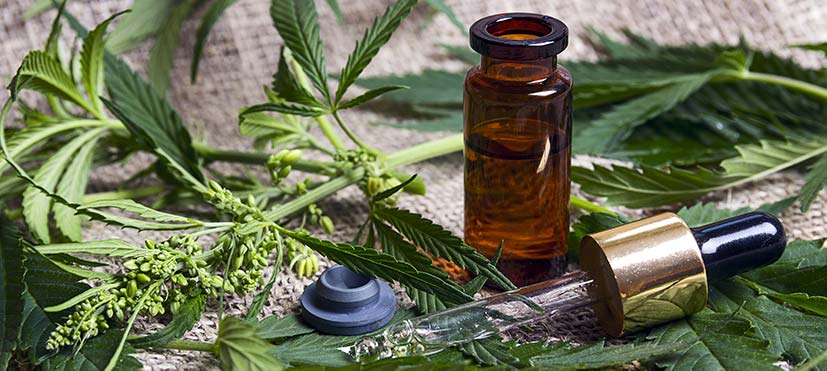 For instance, hemp and marijuana both require a vegetative and flowering stage of development. In the field or during a regular growing season that starts in the spring, this is achieved by planting like you would a crop of mums. Start the plants in the spring and watch them begin to flower as the days grow shorter in late summer and into the fall.
In the absence of natural daylight, or if growing in the winter in a greenhouse, growers would have to manipulate the light conditions of 18 hours for the vegetative state and 12 hours for flowering. For the 12 hours of darkness, growers use blackout curtains, aka light deprivation technology, much like growers have traditionally used to grow photoperiodic plants, such as kalanchoes, mums and poinsettias.
Winter growing in a heated greenhouse would require supplemental lighting. More and more growers appear to be turning to LED lighting, as reported by a survey taken in late 2018 by Cannabis Business Times.
Pest control
Smart says because of the genetic makeup of hemp vs. marijuana, there could be a difference in pest pressure, i.e., fungus and insects, between the two crops. However, one thing is for sure: there is a zero-tolerance for pesticide residue in hemp (and marijuana for that matter) that will be ingested by the end-user. Growers will need to check with their state agriculture departments to find out what pesticides are allowed in hemp production. Biocontrols, which include the use of beneficial insects, will no doubt be at the forefront of pesticide control for this crop.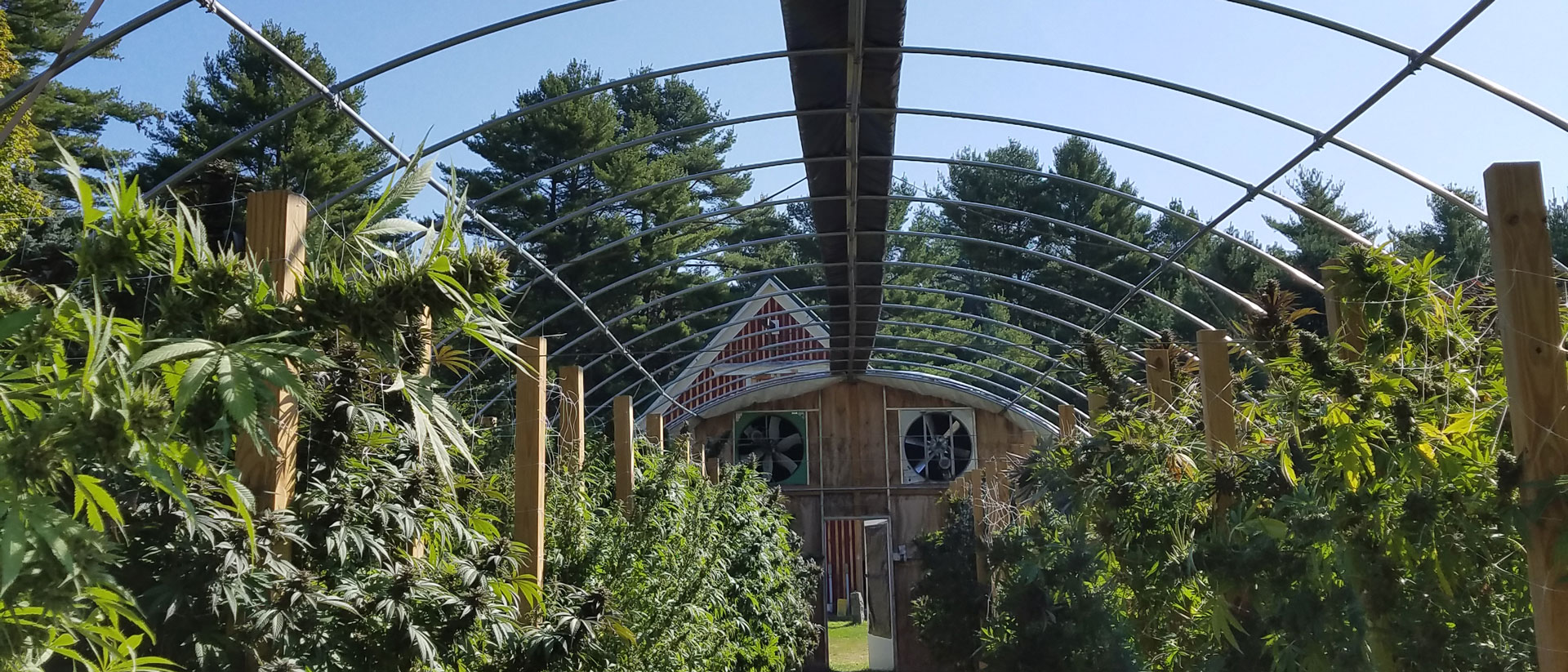 Natural ventilation, light dep, and climate controls
Advancing Alternative's natural ventilation with manual or automatic controls will provide the ideal environment for growing hemp, allowing carbon dioxide rich oxygen to enter the greenhouse in the most cost-effective manner. We can provide the components needed to utilize the energy-saving benefits of natural ventilation (as opposed to an energy-draining fan and louver system) on new constructions and can retrofit older houses with what is needed to take advantage of natural ventilation for growing hemp and other crops.
Our environmental controls with touchscreen technology is ultimately where you will want to end up, although in some cases growers use manual gear cranks until they can afford to purchase this technology. Talk to our knowledgeable sales staff to learn about all of our greenhouse products that will help maximize your growing capabilities and ultimately your profits.
Like the gold rush of the 1800's it's important that you don't fall for the "fools gold." Here at Advancing Alternatives, we'll help you understand this relatively new market so that you can make the best choices in greenhouse products and growing practices and be prosperous growing hemp and other greenhouse crops.
Watch for our next blog post where we'll delve deeper into the greenhouse mechanics involved in growing hemp and what Advancing Alternatives has to offer hemp growers, including light deprivation technology.
Call Advancing Alternatives today, at 877-546-2257, or use our contact form on our website for a free consultation of your greenhouse needs.