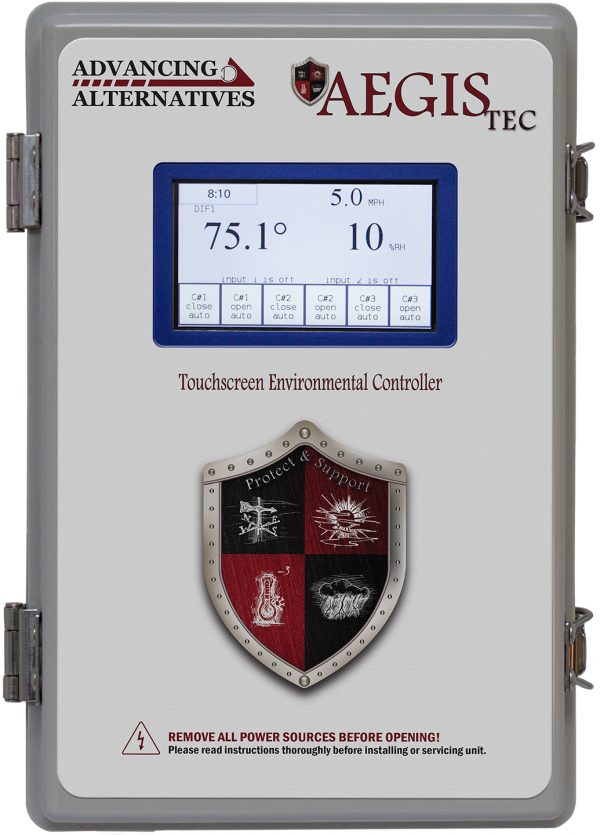 Description:
Greenhouse growing doesn't get more natural! Here's thermostatic management of your ventilation by solar power.  The Aegis Tec Solar provides crop quality-control, touchscreen ease-of-use, and operational efficiency … even off the grid.
The Aegis Tec Solar is designed to convert 12-volt, battery-stored power to 24 volts for ventilation assets like vent curtain motors, linear actuators, and fans. (ask us about 24V-based controls). Add the optional charge controller and all you need is a solar panel, battery, and some wire to achieve a solar cooling operation.
Use the same energy that warms your greenhouse to cool it.