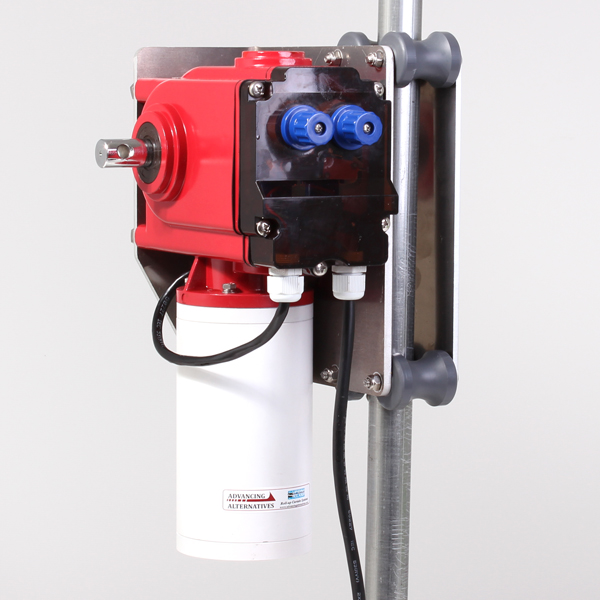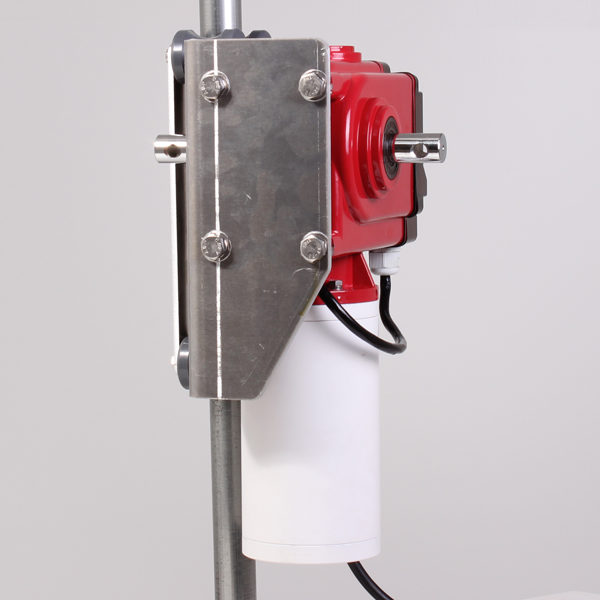 Description:
**This motor is designed to lift up to a 5000 sq. ft. single bar curtain or up to a 2500 sq. ft. double bar curtain (square footage measured Length x Width)**
We understand low voltage drives and your needs for a powerful, reliable motor. The LVM200 has been specially designed to meet the unique power demands of large curtain ventilation systems.
Automate using one of our environmental controllers or integrate into your existing system with one of our interface boxes.
Motor Specifications:  24 VDC, 200 NM, 14 A, 250 W, 6 RPM, 40 Rev, 0.875″ (22mm) OD output shafts
Features:
Easy access limit switches (directional limits)
Powerful, yet compact and quiet
Our innovative low-bind guide wheels for longer motor life
Innovative roll bar adapter system for multiple roll bar adapters
Our own U.S. based tech support & repair options at 1-877-546-2257
4 Year Limited Warranty for a lower total cost of ownership

When used with one of our controllers or separate approved controller